Top 5 Tips & Tricks For Frizz-Free Curly Hair
ahmedelsa3dy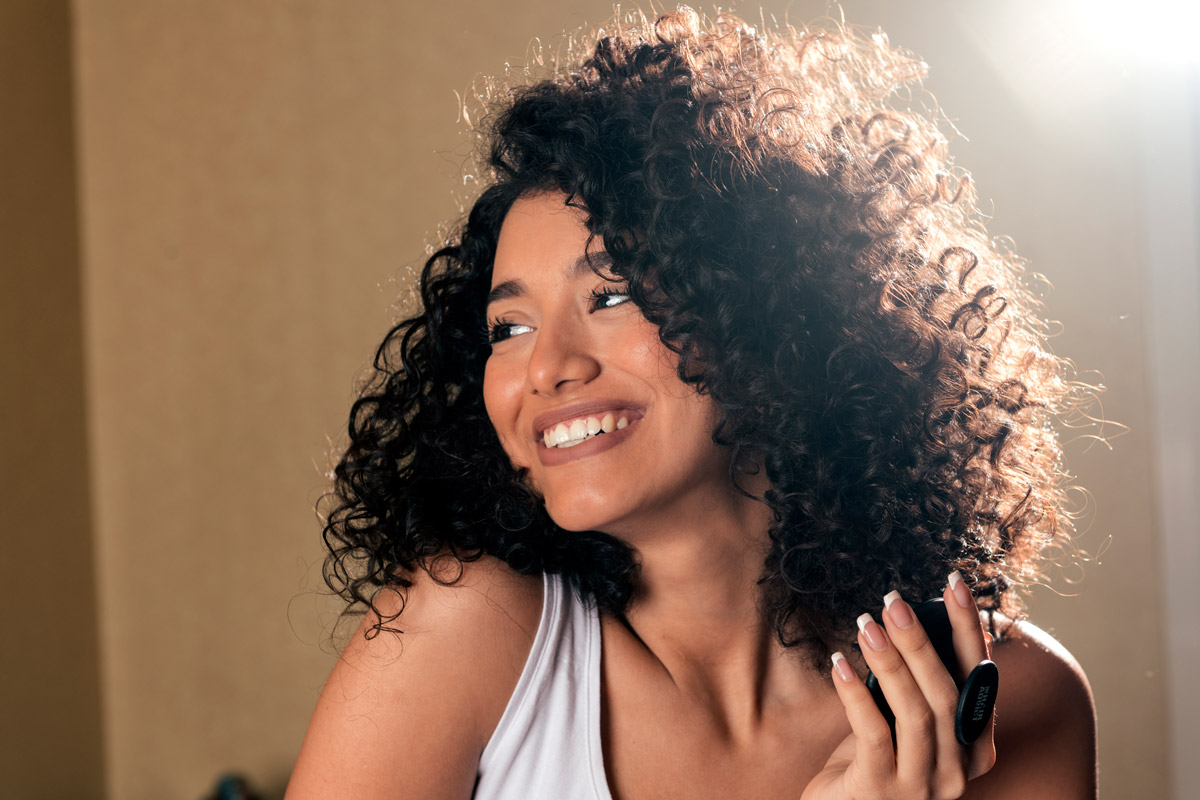 Curly hair has been previously viewed as unmanageable unless you perm it out and straight out damage it. The reality is that curly hair is totally manageable with a little bit more effort and with the help of a few tips and tricks to help maintain your curls for more days between wash days.
Us and many others have tried and tested many of these tips and we present to you the ones who work the best.
Best Curly Hair Tips & Tricks.
1. Apply conditioner to soaking wet hair
It has always been automatic for us to squeeze the excess water from our hair after cleansing and before using conditioner, but it's actually much better to apply it on soaking wet hair. When you apply conditioner on soaked hair, the conditioner will be able to incorporate more moisture into your curls and your hair will be detangled easier.
2. Apply your styling products on dripping wet hair.
This is pretty much the same idea as the previous point. After you're done with your shower, don't put a towel to your head just yet. Start applying your hair products in the order you have chosen, and in the end you can use a towel or a cotton fabric to draw out the extra moisture. The whole point behind this is to trap as much moisture underneath the products so your curly hair will be frizz-free.
3. Use a soft fabric instead of a regular towel to dry your hair.
We highly discourage using normal terrycloth towels to dry your hair, they are very rough and will cause evident frizz. Instead, opt to use microfiber towels or even a plain old cotton t-shirt that you're not wearing anymore. We highly recommend you give the Frizz-Off towel a go; it is made of a gentle absorbent fabric and can be secured in place as a turban without falling off. It will definitely give you the frizz-free curly hair you need.
Our Frizz-Off Towel:

4. Sleep on satin pillowcases
We need you to forget about your traditional pillowcase and get yourself a satin or silk one. The whole idea is to prevent your hair from having constant friction against the pillowcase as you toss and turn. This friction causes major frizz, and the cotton fabric of most pillowcases is absorbent and will suck the moisture out of your curly hair. Satin and silk totally fix that problem, and you can purchase our favorite Satin Pillowcase now.
Our Satin Pillowcase:

5. Refresh your hair in the mornings.
It is totally normal to end up with some frizz or some wonky curls in the morning, but don't fret. All you have to do is to dilute your favorite leave-in conditioner with water in a spay bottle, and spritz the areas that need it and smooth these areas down with your fingers so they dry without frizz.
To shop from a wide variety of natural hair products that are suitable for all types of curly hair, visit our shop, and enjoy group discounts on kits and duos.