Hair Guide: How To Take Care of Gray hair ?
dareenelalfy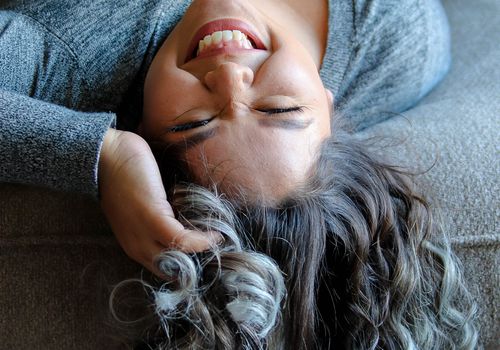 Graying of the hair occurs when the melanin-producing cells which are responsible for pigmentation stop creating melanin. Although it's mainly contributed to aging and genetics any deficiencies of vitamin B-6, B-12, biotin, vitamin D, or vitamin E can cause premature graying.
Either way today we're sharing with you a guide for taking care of your gray hair!
How To Take Care of Gray hair:
Protect Hair from the Heat
If you're going to use heat you should use at least invest in high-quality hair equipment with temperature control as you should never use heat above 350 degrees, also don't leave the heat concentrated in one spot for too long because gray is more prone to burning.
Use a Satin Pillowcase
Since gray hair needs a little more care, Satin pillowcases will be your best friend. Since cotton is more porous than silk, ordinary pillowcases absorb moisture from your hair, whereas silk keeps the moisture in your hair.
Start using purple products
Gray strands contain yellow tones that are counteracted by the purple-tinted shampoos and conditioners. They give the hair the corrective pigment that the hair needs.
Nourish your  hair!
Gray hair is normally accompanied by thinning and hair loss. So, You should always make sure to take the right supplements and vitamins and ensure a healthy diet just to make sure your hair grows healthy!
Protect your strands from the sun!
Although gray hair looks coarser than normal hair, it is actually easier to burn from the sun than normal strands.
It's always a good idea to use a heat protection serum or even tuck your hair under a nice hat for a change!
Makeover your look when it turns all gray
Depends on your aesthetic. Whether you're cutting your hair short or leaving it to match the new hue; there's no wrong way to wear your gray hair.
Have a look at our online store for many natural Haircare options.