4 Ingredients That You Should Avoid In Curly Hair Products
inasali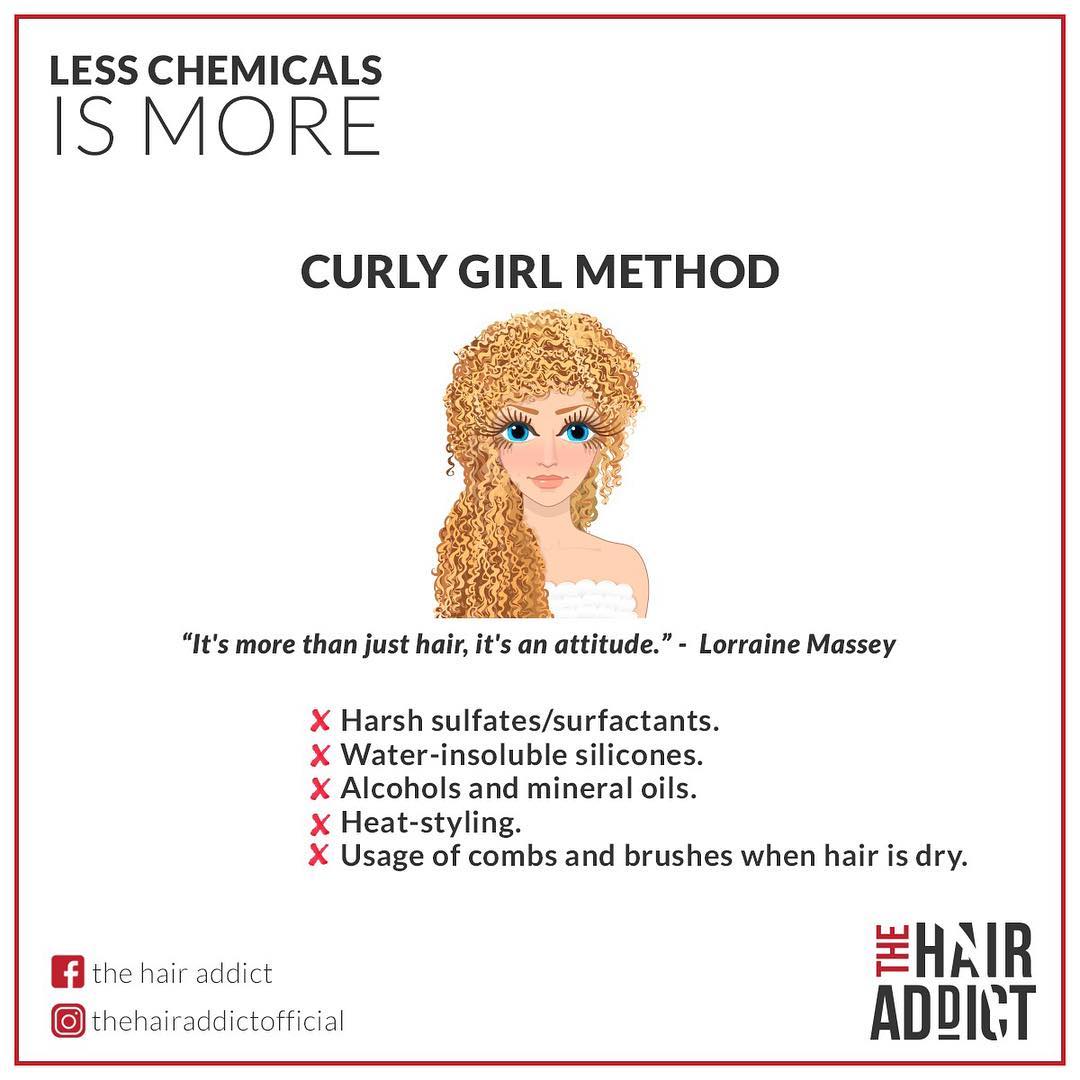 "It's more than just hair, it's an attitude.", these words were said by the renowned  hairdresser and author Lorraine Massey. Lorraine has invested all her efforts to cater to the masses with curly hair, and part of her efforts was creating The Curly Girl Method. The Curly Girl Method is a handbook that was written in the early 2000s to get more people to join the natural hair movement. The book discusses the best and worst practices when it comes to curly hair. Additionally, Lorraine has discussed how to choose suitable curly hair products based on avoiding certain ingredients. Recently, there has been an outflow of new curly hair products to the market. Accordingly, one would think that they have definitely excluded the ingredients that aren't Curly Girl-Friendly, but that's not the case.
Let's talk about the things you should avoid when choosing your next hair product.
The 4 Types Of Ingredients You Should Avoid In Your Curly Hair Products
1- Sulfates/Harsh Detergents
Sulfates are chemical detergents added to shampoos to aid in dissolving the oils and dirt on the hair and scalp, and they're the reason for the lather that shampoos give. The downside to sulfates is that they are harsh. They clean the hair too well if we might say, and strip it out of its natural oils, leaving the hair very dry.
With curly hair, you need every bit of moisture that you can hold on to, and sulfates aren't what you need. Alternatively, you should choose shampoos with milder detergents. Mild detergents will dislodge excess oils and dirt from your hair without making your hair dry.
We have compiled a list of harsh and mild detergents for you to use as a reference.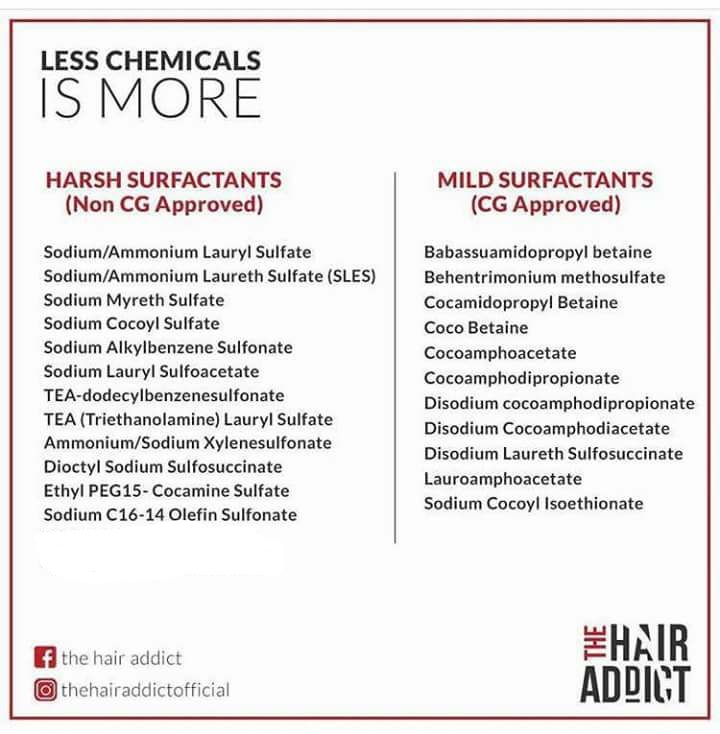 2- Silicones
Silicones are usually found in all hair products to moisturize, add luster and slip to curly hair for easy detangling by forming a very thin layer around every hair strand. However, the problem with silicones is that they are not soluble and aren't washed easily. The continuous use of silicones on curly hair results in weighed down hair from all the buildup that doesn't look very flattering.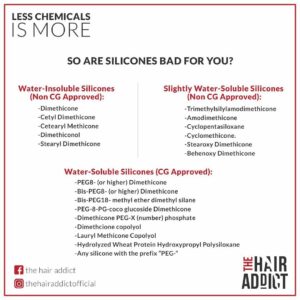 Want our advice? avoid silicones altogether and look for products that rely on nourishing natural oils and emollients instead.
3- Mineral Oils:
Many products rely on mineral oils instead of using natural plant oils, as they are much cheaper than them! The truth is that mineral oils are a byproduct of petroleum production, and have no true benefit to them except for giving a temporary sense of moisture. A huge drawback in mineral oils is that they build up, clog pores and hair follicles. Clogged hair follicles can start to shed hair from the stress, so it is always better to use lightweight products.
You can find mineral oils on product labels under these names:
Petrolatum
Petroleum Jelly
Paraffin Wax
Paraffin Oil
4- Drying Alcohols:
There are two types of alcohols used in hair products. The first type is fatty-alcohols that moisturize the hair and act as bases for many hair products, while the second type is small alcohols that dry the hair out. Accordingly, you should look for products without drying alcohols but not free of all alcohols.
The drying alcohols you need to look out for are:
Ethanol/Ethyl alcohol
Propanol
Alcohol denat.
Isopropyl alcohol/ Isopropanol
We know it might sound intimidating to look for products without many ingredients at first, but in reality there are many brands catering to the needs of The Curly Girl community. These products are also available with a wide range of price points, so you don't need to break your budget for healthy moisturized hair. Head to our online store to find a variety of curly hair friendly products.